Our Programs
The Barrhead Skating Club offers programs consistent with Skate Canada's mandate of fun, fitness and basic skill development for beginners of all ages. Whether your skater wants to be a hockey player or a figure skater, or just enjoy a great Alberta winter sport.
Every Skate Canada skating program complements the others and allows for unrestricted movement and development through the system. All programs are taught by professional coaches certified through the National Coaching Certification Program (NCCP).
Skate Canada programs are based on a long-term athlete development model (LTAD).
The LTAD model is designed to assist coaches, parents, volunteers and administrators create an environment that allows skaters to fully develop and reach their potential in the sport, regardless of whether their goals are recreational or competitive in nature.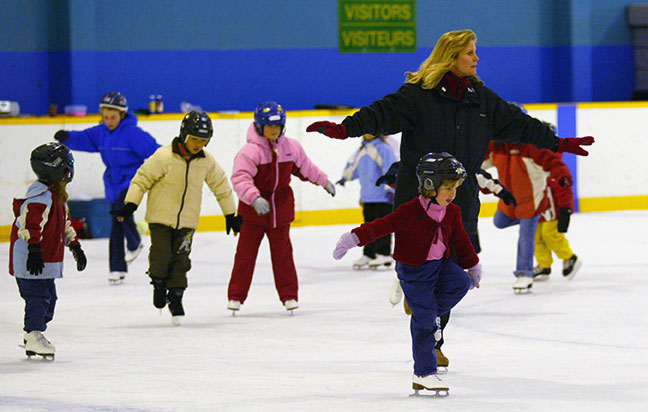 Learn to Skate
CanSkate/Pre-CanSkate is Skate Canada's flagship learn-to-skate program for beginners of any age that teaches fundamental movements and basic skills.CanSkate offers basic skating instruction taught in a group lesson format by Skate Canada professional coaches who are assisted by trained program assistants. CanSkate is the foundational and feeder program for all other Skate Canada programs, and is for skaters age 3 and up. A CSA approved hockey helmet is required.
STARSkate/Intro-STARSkate offers opportunities for skaters of all ages to develop fundamental figure skating skills in the areas of ice dance, skating skills, free skate and interpretive skating. Unique in Canada, this program teaches figure skating skills in a group and/or private lesson format in a progressive and sequential manner and includes specifically designed awards and incentives. Skaters have the opportunity to take Skate Canada Tests through a nationally standardized testing system.